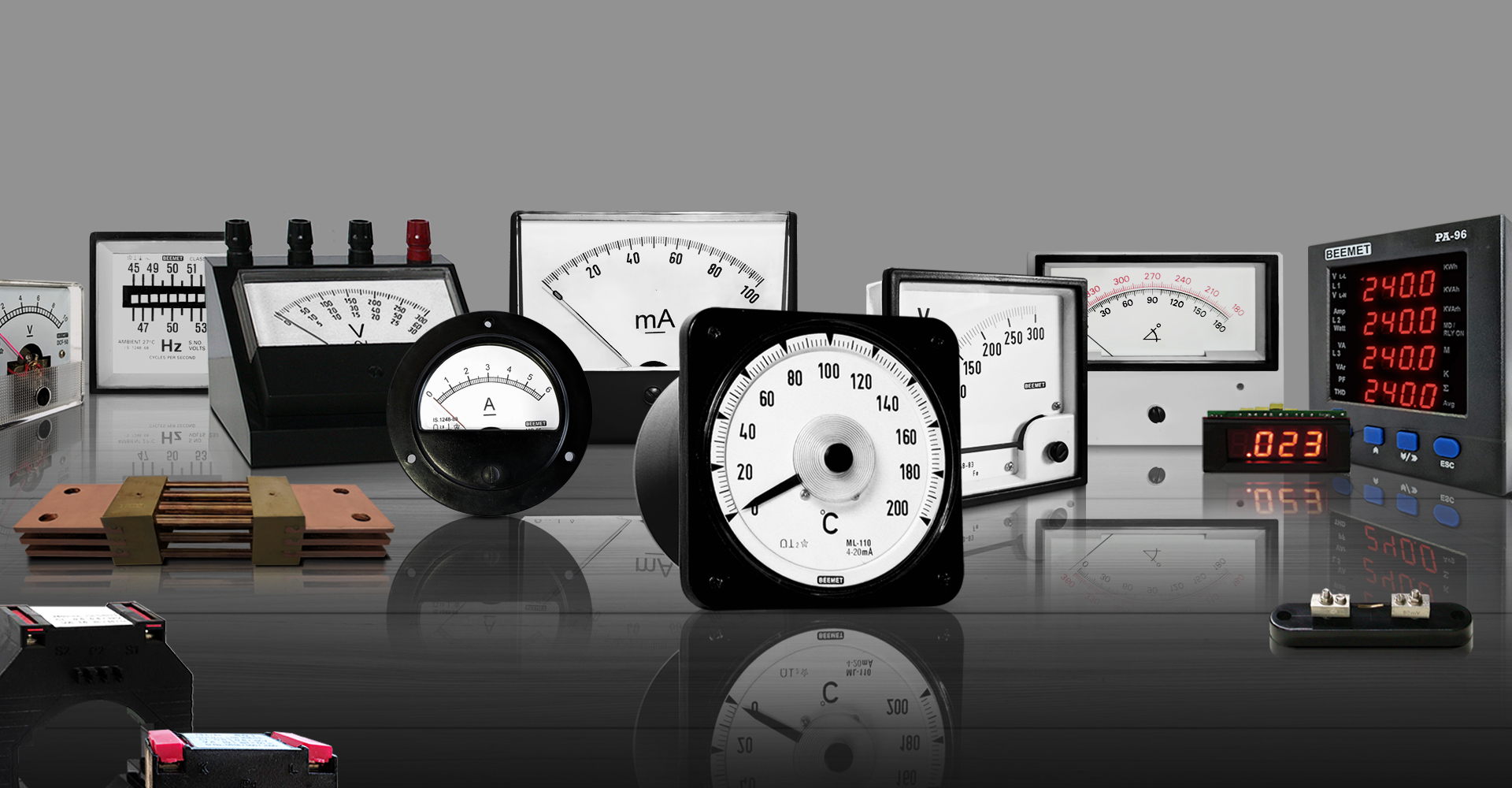 Progressively metering the electronics and electrical industry…
Welcome to the world of BEEMET
BEEMET has been striving hard to provide quality test and measuring solutions to the industry. Apart from providing our hallmark measuring instruments to leading Indian companies and Government institutions, today BEEMET exports its meters to virtually every continent across the globe. Our analog and digital ammeters, voltmeters, frequency meters and dc ammeter shunts adorn the panels of prestigious electronics & electrical manufacturing, telecommunication, railways and defense installations in India and abroad.
Traditional panel meters with upright scales & clear glass fronts with Round & Rectangular shapes and Scale interchangeability in selective models. 240° wide angle meters provide better readability. Edgewise meters provide maximum performance in the smallest of space for vertical & horizontal mounting.
Digital Panel meters in 96×96, 72×72 and 96x48mm sizes with microcontroller based design. Multifunction meters with wide range of parameters and RS485 connectivity for remote sensing. Digital modules in two different bezels are available.